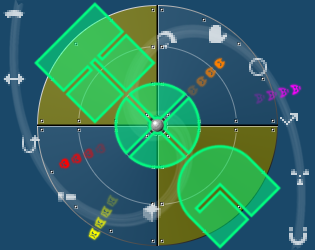 KOG
Lately work has been done in parallel on all the RETREAM games. It began with the objective of aligning the technically similar ones for PC so that they would handle data saving the same way, but it soon went out of control and brought uniformity and improvements to the installers, the documentation, the web pages and even to code and internal files - and, just as importantly, it brought new features as well!
v2.5 (29.7.2022)
* Added screenshots of internal graphics (now [F1] grab a screenshot of the internal graphics and [F2] of the visible graphics).
* Added [ALT]+[F4] quit option.
* Simplified data files access code.
* Set savedata directory to the game's own data directory also for the Windows installed version (which now is thus identical to the portable version).
* Moved configuration file to the program directory.
* Added to installers code to import previous savedata and clean up leftovers.
* Improved/extended manual.
Files
AmigaOS archive (.lha)
5 MB
Jul 29, 2022
Windows archive (.zip)
5 MB
Jul 29, 2022
Windows installer (.exe)
7 MB
Jul 29, 2022