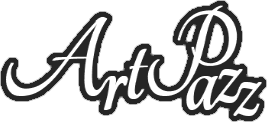 ArtPazz
Working on Follix inspired me some changes also for its brother ArtPazz. While waiting for Follix to be released, enjoy this updated version of ArtPazz!
v1.1 (9.7.2021)
* Changed keyboard handling so that the system keyboard speed is not altered after quitting the game.
* Improved font handling.
* Recompiled against ALS v2.0.
* Touched up music (in particular, removed the A#3 and B3 notes crackling, and lots of pops).
* Improved icons.
* Revised manual.
Files
pre-installed copy (.lha)
695 kB
Jul 09, 2021
floppy disk image (.adf)
880 kB
Jul 09, 2021