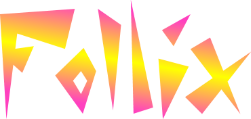 Follix
v1.5 (18.03.2023)
* Made minimal changes to the startup and cleanup code.
* Removed involuntary dependency on AMCAF (the cleanup code included an Open Workbench command).
* Saved some memory by tweaking the AMOS Professional Interpreter configuration.
* Recompiled against ALS v2.4 (which eliminates the dependency on mathtrans.library).
* Reprocessed executable with improved optimizer tool that optimizes also Exit If ... and While ... Wend.
* Embedded version string in executable.
Files
pre-installed copy (.lha)
500 kB
12 days ago
floppy disk image (.adf)
12 days ago