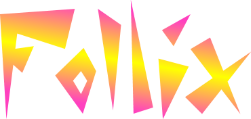 Follix
v1.2 (31.07.2021)
* Touched up manual.
v1.2 (06.08.2021)
* Speed-optimized raster beam Y reading routine.
v1.1 (18.07.2021)
* Fixed writes to POTGO: OUTLX and DATLX were set to 1; POTGO is now managed properly by means of potgo.resource.
* Fixed graphical glitches in information screens on unexpanded machines.
* Added controls information to pause screen.
* Replaced raster beam Y reading procedure with faster and interrupt-proof machine code routine.
* Made a tiny optimization.
* Improved manual.
v1.0 (10.07.2021)
First release.